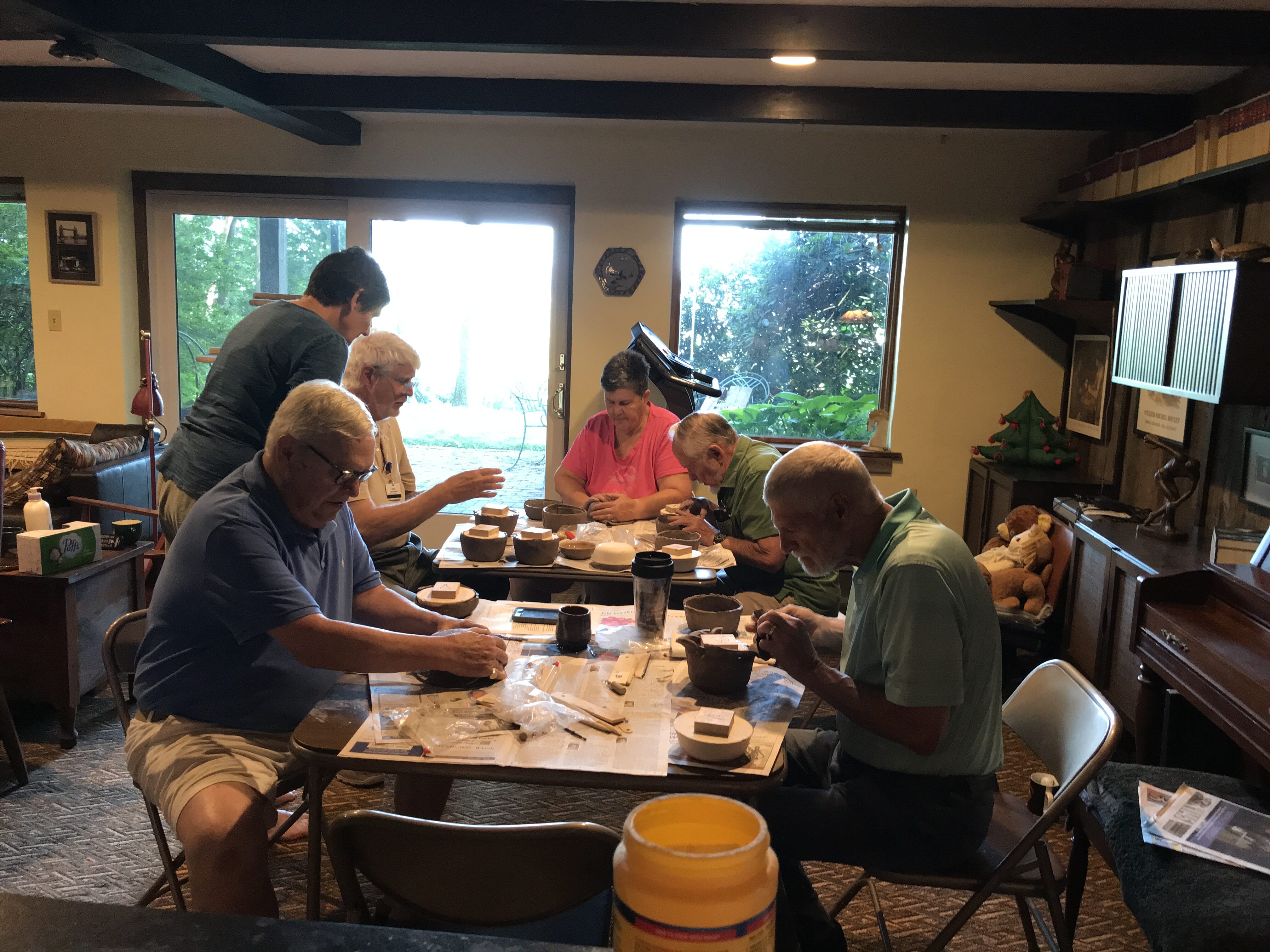 With the help of pottery artist Jill Moyer, the Twin Valley Rotary Club dedicated their July 14th meeting to the creation of ceramic bowls for the 2021 Empty Bowls Event.
The annual event sponsored by the Twin Valley Rotary Club will be held on November 5th. For a modest donation, after selecting a ceramic bowl members of the local community will be served a variety of gourmet soups and bread. Guests can keep the bowl as a reminder of hunger throughout the world.
Donations from the event will go to the Twin Valley Food Pantry to aid local residents who are in need.