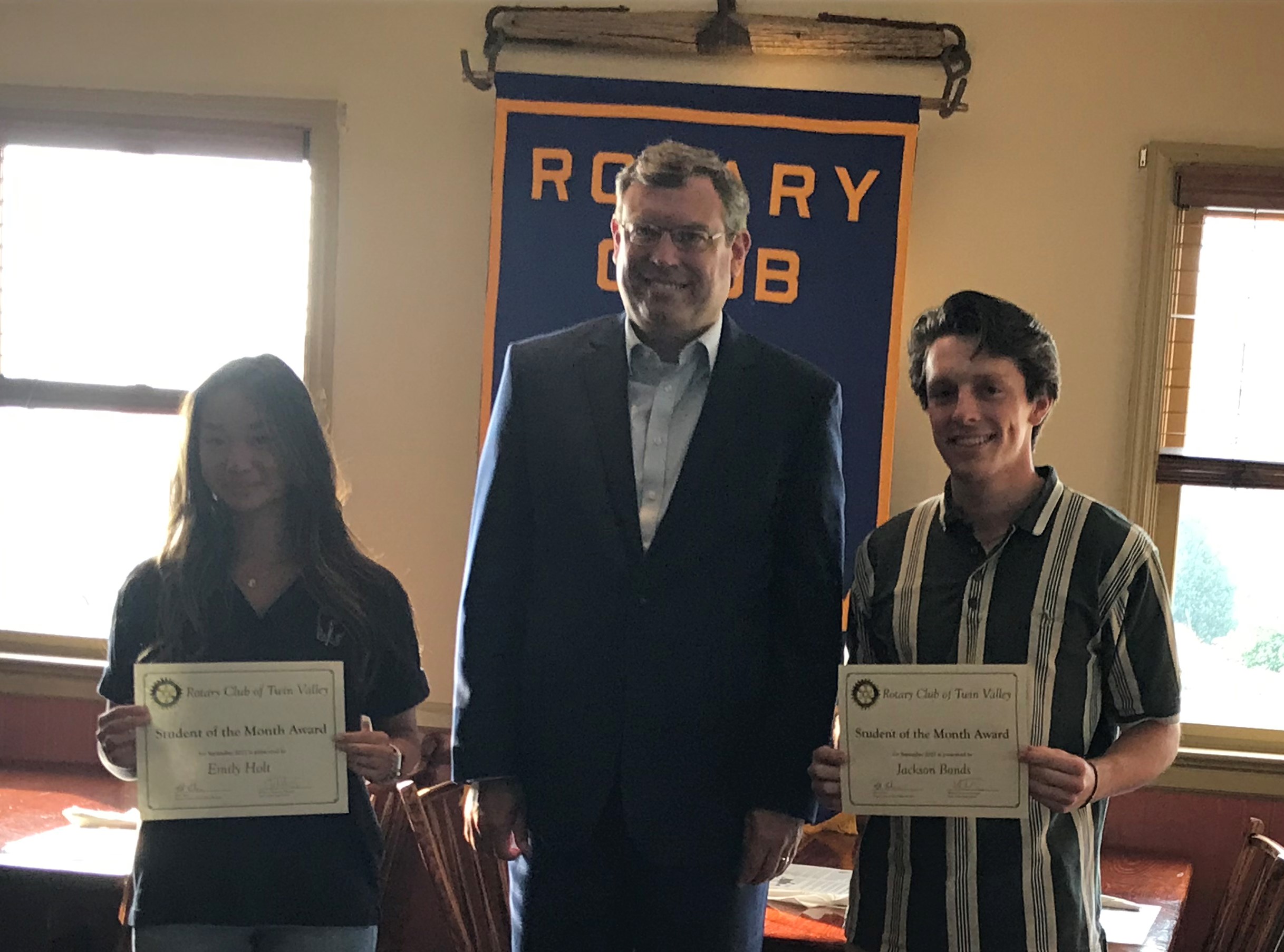 Emily Holt has stayed involved in the Twin Valley Community all four years of her high school career. In her athletic career playing tennis and track, as the secretary of Student Council and National Art Honors Society, as the historian of FFA, and as the President of the Debate Club.
She has been able to maintain a high level of achievement in both extra curricular activities as well as in academics. Her accomplishments at Twin Valley are owed much in part to her parents: who shared with her a love for knowledge, and a respect for education, and who have supported her throughout any goals she set to achieve. Her older sister, who always encouraged her to make the most out of her time in school, and helped her navigate through her journey. Emily is grateful to have been taught by so many amazing teachers that challenged her in class, and helped foster her passion for learning.
In the future, Emily plans on attending a four year university before working towards receiving a law degree. She would like to work in the environmental sector of law and she holds a strong interest in government and foreign affairs. There are many possible paths in Emily's future, and in all of them she hopes to affect positive change.
Jackson Bonds was born on February 17th, 2004. He is the brother of Julia and Dylan Bonds, and the son of Matthew and Allison Bonds. His father Matthew is a tenth grade English teacher and tennis instructor, and his mother Allison is a first grade teacher at Honey Brook Elementary Center.
Jackson began playing tennis from the time he could hold a racquet. Now, Jackson is the captain and first seed on the Boy's Varsity Tennis Team at Twin Valley High School. Jackson has taken his love for tennis a step further, by teaching children tennis during the summers.
In addition to tennis, Jackson's hobbies include exercising, and going to the beach with his family and friends, where he loves to surf. Jackson also has a passion for music; he plays the guitar and is starting to learn piano. Consistently in the top one-percent of his class, Jackson plans on continuing his education at a four year university as an English major, in hopes of becoming a lawyer.
Twin Valley has been a place for Jackson to grow, allowing him to become the student who he is today. Jackson attributes his hardworking nature to his parents, and to the wonderful teachers at Twin Valley, specifically, Ms. Siegfried, Mr. Newlin, and Mr. Chapelle. Not only did these educators teach some of Jackson's favorite classes: AP Language and Composition, AP U.S Government and Politics, and AP Psychology, but also they made a significant contribution to the betterment of Jackson's future and will forever have a lasting impact on his life. To his parents, and his teachers, Jackson credits this award.
(Emily and Jackson are shown with Patrick Winters.)